Come and solve LOST IN TURKU- mystery with your friends!
When? 11.4.2018,  12 -15 p.m
What? LOST IN TURKU- mystery orienteering path in the city center of Turku
Whom?  The event is open for all higher education students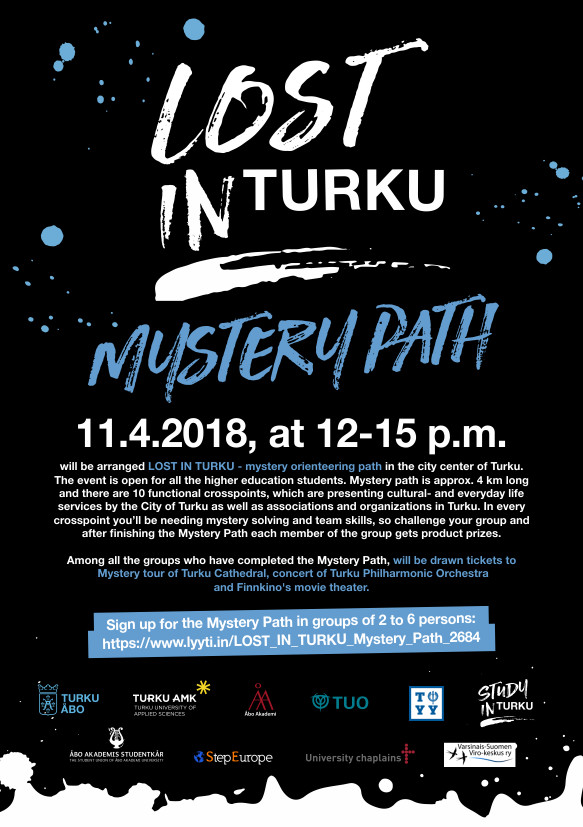 Sign up for the Mystery Path in groups of 2 to 6 persons:
https://www.lyyti.in/LOST_IN_TURKU_Mystery_Path_2684
Lost in Turku event on Facebook:
https://www.facebook.com/events/125063335002766/
The mystery path is approx. 4 km long and begins at the Main Library of Turku (Linnankatu 2). Along the Path, there will be 10 crosspoints, which are presenting cultural- and everyday life services by the City of Turku as well as associations and organizations in Turku.
From the start area you'll get a route map and passport. To the passport you'll be collecting marks from every crosspoint. Full passport will solve the LOST IN TURKU- mystery and it will be returned to the end zone and each member of the group gets product prizes.