ASIST 2019 conference was organised in Melbourne in the end of October 2019. Members of HIBA participated this conference, but as you travel so far from Finland, it also makes sense to visit local researchers that work on topics interesting to HIBA. Luckily, I had an opportunity to do exactly this.
SYDNEY
In Sydney I visited professor Kirsten McCaffery, the leader of Health Literacy Lab in the University of Sydney. They are a research group at the University of Sydney School of Public Health.
Furthermore, I spend a day with the faculty members of IKM and Digital Studies Program, University of Technology Sydney (UTS). I had the priviledge to have Senior lecturer Bhuva Narayan as my host for this visit. The discussions varied from differences of countries statuses in eHealth, research on older adults to teaching Information Studies related topics.
WOLLONGONG
In Wollongong I was taken a good care by the faculty members of Centre for Persuasive Technology and Society, in University of Wollongong. During a two day visit I also met local PhD students.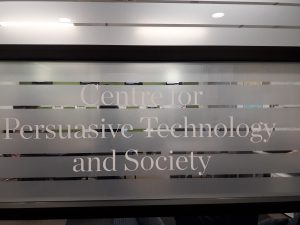 CANBERRA
In Canberra I met several researchers from Australian National University (ANU).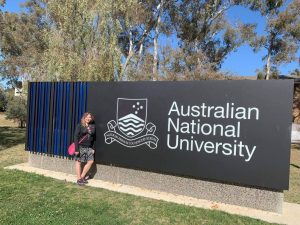 From ANU Institute for Communication in Health Care professor Diana Slade kindly found time to chat with me about the research done in their research group and in HIBA.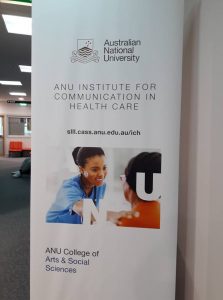 I also had lively discussion with Associate Professor Hanna Suominen, originally from Turku. The topics varied from strategic Our Health in Our Hands research initiate to differences of doing research and living in Finland and in Australia.
Dr Ying-Hsang Liu showed me kindly around the campus and Canberra and future research topics were invented e.g., over a lovely japanese dinner.
MELBOURNE
Before the conference, and arrival of HIBA colleagues Kristina and Noora, I had a really nice unofficial breakfast meeting with Rebecca French from Victorian Health Promotion Foundation.
During my visit, in addition to researchers, I also saw a lot of beautiful landscapes, big cities and also some native animals 🙂 Overall the trip was a success!