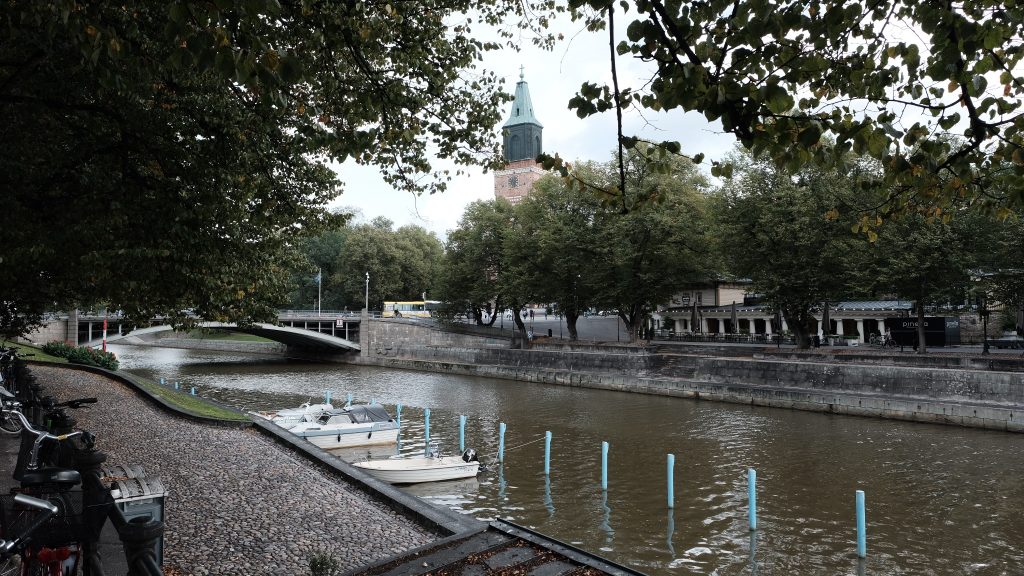 Travel information and advice can be found at the Visit Turku website
For participants travelling from abroad, Turku/Åbo is easily reachable by plane or ferry boat. Åbo Akademi University is located within a walking distance (about 15 minutes) from the city centre. From abroad, you can travel by air via Helsinki or directly to Turku, by sea you can travel from Stockholm. There are connecting, direct flights available from both Stockholm and Helsinki. The city code is TKU (Turku is the Finnish name, Åbo the Swedish name for the same city!).
Arriving by air to Turku:
Taking a taxi from Turku airport to the city centre takes around 15 minutes and costs 20–25 Euros. A bus connection to the city centre is also available (ticket costs 3.00 Euros).
Arriving by ferry boat to Turku:
Connections from Stockholm to Turku:
A walk from the harbour takes about 45 minutes. You can also take a taxi (about 20 Euros) or bus to the city centre (3.00 Euros).
Arriving by air to Helsinki:
Bus to Turku:
If you are travelling from Helsinki, there is a direct bus connection from the airport to Turku. The trip takes 2.5 hours and costs about 20 Euros.
For more information: http://www.matkahuolto.fi
Train to Turku:
There is also a train connection to Turku from the Helsinki airport via Pasila station.
For more information: https://www.vr.fi/cs/vr/en/frontpage
Accomodation
The conference participants are responsible for their own accommodation costs. There are several good hotels in the center of Turku from which to choose. We would like to recommend two options:
Centro Hotel is a small family owned hotel in center of the city within walking distance from the conference venue. We have been co-operating with them for a long time.
Scandic Julia belongs to a Scandinavian hotel chain and is also at walking distance from the conference venue.