Last Thursday and Friday our hard work paid off. On Thursday side events like the investor day and founders day took place, and especially Miko working with investor relations got to see how his hard work turned out. Jontte was already active on social media reporting about happenings and the rest of us prepared at the venue for the big day; Friday.
On Friday our amazing speakers and startups rocked the stages and exhibitors and guests interacted. Aada hold the strings for one of the stages as stage manager (surprisingly for "Sandstorm" stage as a Finn), Jontte writing articles and the rest helping their respective teams wherever needed. Annica was running around either with the Event Experience team, making sure that all our volunteers had a good time or helped out where needed. Mischa worked closely with the SWAT team checking the badges of everyone entering the backstage and speakers' area. Although our tasks were quite different, they all counted for hours of work and attention to detail. Some of us even had time to listen to the wonderfully inspiring speakers, such as Bibop Gresta (Co-Founder of Hyperloop) and Shanru Lai (Co-founder of Shopback).
Friday started off at 6.45am and we had our morning briefing together with all the volunteers at 7am. Thanks to the vast amount of volunteers, we managed to get all details in place by 9am when the main doors opened. The halls were quickly buzzing with excitement and startup representatives were eager to present their companies to their first visitors. As the first keynotes started, exhibitors, investors, founders and media people gathered around the main stage to kick the day off. The rest of the day went by extremely fast, as we all attended to our tasks and tried to make SLUSH the best possible event experience.
The last week before Slush consisted of little sleep and a lot of last minute fires, but we pulled through and are proud of our work. Although Slush Singapore is over for this year, many of us are considering returning in one way or another. The last weeks have indeed been challenging, stressful and hectic, but also very educational, inspiring, different and FUN. We have experienced working in teams of great diversity, but Slush people have one thing in common: at the end of the day they are always cheerful, friendly and creative individuals, who thrive in an international environment where challenges are embraced rather than rejected. We have gained so much experience and knowledge from being part of this community, both on a personal and professional level.
We are definitely ready to change something. Or everything.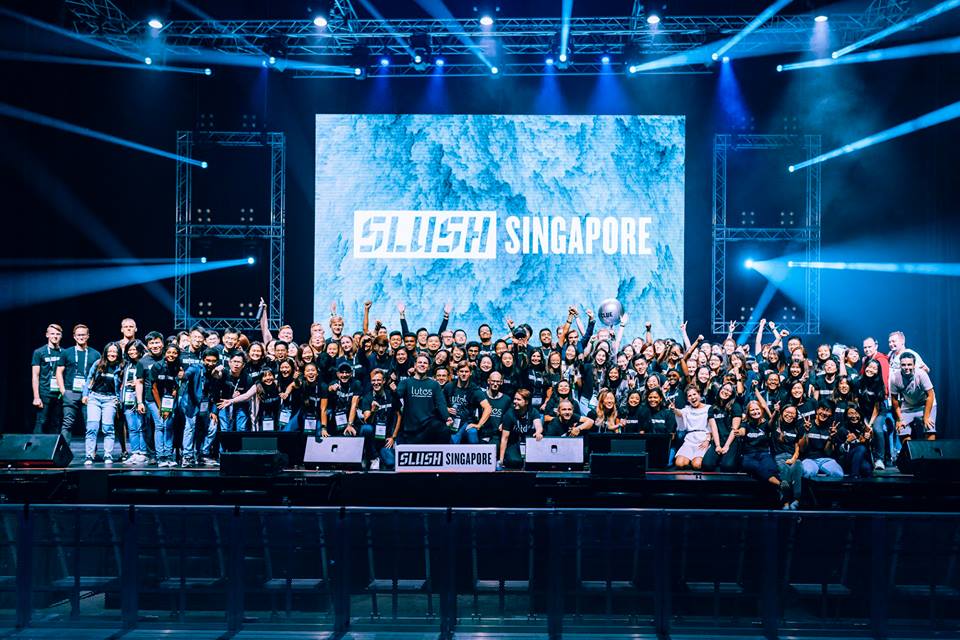 Picture: Petri Anttila