May 6-8, 2020 at Åbo Akademi University, Vaasa, Finland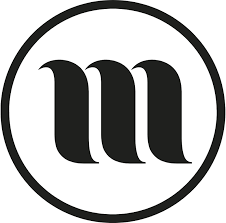 The minority research profile at Åbo Akademi University invites you to its fifth annual seminar that will take place in Vaasa, Finland from May 6th to 8th, 2020. The 2020 theme is "Curriculums for Social Justice" with the aim to collectively discuss how to develop justice-oriented pedagogies. With permeating signs of racism, harassment and violence, as well as increasing social inequalities both locally and globally, there is a need to reflect on the role of education in relation to social justice.
Important update on the seminar related to the coronavirus – Covid-19 pandemic!!
Minority Seminar 2020 has been canceled.
After much deliberation, we as a committee and the tenure-track professors of the Minority Research Profile have made the tough decision to cancel the Minority Seminar 2020: Curriculums for Social Justice. When we notified you last month that the conference was to be postponed, we were truly hopeful that the situation would be ameliorated come October. We were very pleased to find that many of you still planned to participate in October, but unfortunately there is simply too much uncertainty regarding how things will progress in the coming months. Even if the situation improves, we are concerned that travel restrictions will remain in place. We apologize for any inconvenience this may cause and appreciate your flexibility during these challenging times.
The themes that the conference would have addressed will naturally remain on the agenda of the Minority Research Profile in the years to come, and we are looking into meaningful ways of addressing them. To keep up with our activities, you can visit our homepage: https://www.abo.fi/en/minority-research/
We will ensure everyone is refunded the registration fee, but please be patient as it can take some time for the payments to be made.
Stay safe and best of luck,
The Minority Seminar Committee
Emmanuel Acquah, Anaïs Duong-Pedica, Hasan Habes, Heidi Henriksson, and Heidi Katz