SHUREA guest researchers 2019-2020
Post-doctoral researchers
Dr. Mizanie Abate Tadesse, Addis Ababa University
---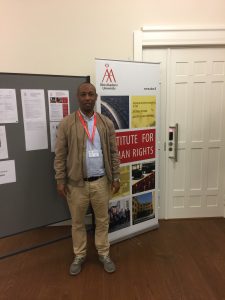 Dr. Mizanie Abate Tadesse is currently an Associate Professor of Human Rights Law at Addis Ababa University (AAU) School of Law. He obtained his degree in law from the Faculty of Law of Addis Ababa University in July 2004. He went to the Centre for Human Rights, University of Pretoria (South Africa) in 2007 and earned his LL.M in Human Rights and Democratization in Africa. He obtained his PhD in Interdisciplinary Studies in December 2012 from the University of Alabama, Tuscaloosa, USA. Dr. Mizanie wrote his PhD dissertation on a title 'A Rights-Based Approach to HIV Prevention, Care, Support and Treatment: A Review of Its Implementation in Ethiopia' which is published as a book by Pro quest and available online here
Dr. Mizanie has immense experience of teaching and research in human rights as well as supervision of law school legal clinics. He has also presented papers at national and international conferences and rendered consultancy services to Ethiopian and international organizations in diverse issues of human rights. The courses he handles in law schools of Ethiopia and abroad include: African Human Rights System, International Human Rights Law and Ethiopian Human Rights System. Most of his areas of research interests are socio-economic rights, business and human rights and clinical legal education and access to justice. Here is a list of some of his work:
Mizanie Abate, Alebachew Birhanu, & Mihret Alemayehu, Advancing Access to Justice for the Poor and Vulnerable through Legal Clinics in Ethiopia: Constraints and Opportunities, Mizan Law Review, Vol.11, No.1.
Ethiopia before the Universal Periodic Review Mechanism: A Critical Reflection, Journal of Ethiopian Law, Vol. 28.
Transnational Corporate Liability for Human Rights Abuses: A Cursory Review of the Ethiopian Legal Framework, Mekelle University Law Journal, Vol.4, 2016.
The Implications of 2009 Ethiopian CSOs Law on the Right to Freedom of Association, Journal of Ethiopian Law, Vol. 27(1), 2015.
The African Women Protocol as Supplemental to the African Charter and Other Human Rights Instruments: A Brief Analysis, Bahir Dar University Journal of Law, V.5, No. 1, 2015.
The Ramification of the 2009 Higher Education Proclamation on the Institutional Academic Freedom of Ethiopian Law Schools, Ethiopian Journal of Legal Education, V. 3, No. 2, 2011.
The Human Rights Discourse in Perspective: Cultural Relativism and Women's Vulnerability to HIV/AIDS, Jimma University Law Journal, V. 3, No. 1, 2010.
Participation Rights of the Child, Ethiopian Journal of Legal Education, V. I, No2, 2009.
A complete list of his publications can be viewed here
---
Dr. Yonas Birmeta Adinew, Addis Ababa University
---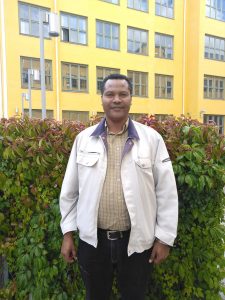 Dr. Yonas Birmeta Adinew is currently an Assistant Professor at Addis Ababa University (AAU) School of Law. He obtained his degree in law from the Faculty of Law of Addis Ababa University in July 1998. He also completed his Master of Arts in the Theory and Practice of Human Rights at the Norwegian Center for Human Rights (University of Oslo). He obtained his PhD degree in May 2017 magna cum laude from the Martin Luther University (Germany).
In addition to his advanced degree, he has immense experience working on various assignments, and strong research. He served as a judge at the Federal First Instance Court in Addis Ababa prior to joining academia in 2006. He was selected to attend the training on Statelessness and the Right to Nationality which took place in Ghana, Accra from 12 to 16 December 2016 with the support of UNHCR. He also served as a researcher in International Law and Policy Institute (ILPI).  One of his areas of interest is social and economic integration of refugees and the global compact on refugees and migrants. He has long years of teaching and researching on human rights and refugee rights in Ethiopia. some examples are:
Yonas Birmeta (ed.), Refugee Protection in Ethiopia, International Law Series Volume, Addis Ababa University (AAU) School of Law, click here to read;
Legislative and Policy Framework for Child Protection in Ethiopia, Situation Analyses of the Rights of Children and Women in Ethiopia, Addis Ababa and Oromia in 2010
Doctoral researchers
Andrew Muma, University of Nairobi
---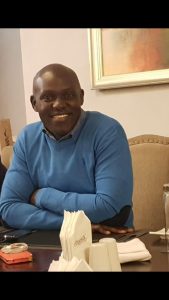 Andrew Muma (LLB LLM (University of Nairobi) CPA ,Dip KSL PhD Candidate (UoN)) is currently a lecturer of Intellectual Property, Evidence Law and Environmental Law at the University of Nairobi, School of Law, Parklands Campus. He is also a practicing lawyer and senior partner at Muma & Kanjama Advocates heading the Commercial and Consultancy departments. His services heavily focus on commercial land transactions and environment related consultancies.
Andrew is currently undertaking his doctoral research on the realization of the Kenya's responsibilities and obligation in the sustainable management of forests as set out the Constitution of Kenya with case studies of their application in the sustainable forest management of Arabuko- Sokoke and Ngare -Ndare Forests in Kenya drawing lessons from Finland and South Africa on Sustainable Forest Management (SFM).
It is my hope that my research will go a long way in achieving Greener Human Rights and subsequently a Green Jurisprudence in this era of Climate Change challenges.
He set out to investigate whether the state responsibilities and obligations towards the environment as set out in the Constitution of Kenya, which are applicable to the environment generally other than one specific to forests on the realization of 10% tree cover of the land area in Kenya, suffice to result to conservation and sustainable management of forests in Kenya.
Abo Akademi SHUREA project made me make great strides in my research the last 2 months other than the amazing reading environment, the contacts to Forest Legal Researcher Dr. Minna Pappilla helped me shape my chapter on drawing SFM lessons from Finland; the library resources were more than I could ask for. The Social life was different but exciting as well… I return a different person academically and socially.
Andrew Karokora Munanura, Makerere University
---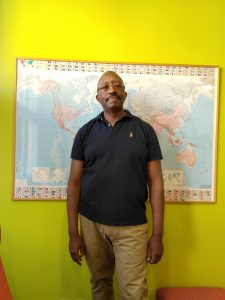 Andrew Karokora Munanura is a doctoral researcher at the School of Law, Makerere University.  He did his LL.B at the University of Dar-Es-Salaam, Tanzania where he went as an exchange student, courtesy of the Inter-University Council of East Africa.  After his upper second degree, he secured a chevening scholarship to do an LL.M degree at the University College of London, UCL in 2001. In 2014, he enrolled for an MBA in Makerere University, which he completed in 2016 and later on commenced his doctoral studies in 2018.  Andrew is a practicing advocate with a firm foot in academics.
I am grateful for the SHUREA project that has brought me this far, in Finland, at Åbo Akademi University to further my doctoral studies. I Will forever remain indebted.
His area of interest is in Public Law and particularly, Inquiries. Public law is concerned with how government is constituted and functions.  Inquiries have become an important tool in the public sector management in Uganda, with no serious academic attention being paid to this developing legal/judicial landscape.  He believes that his study will make a contribution in this area.  From a human rights perspective, his interest is in the judicialisation phenomenon of these inquiries and its ramifications on Human rights of witnesses, and other persons mentioned in inquiry reports.  Does judicial review offer the necessary remedies to affected persons?  Often witnesses and other persons, who never get the opportunity to appear to tell their stories, are put in a very bad light in commission reports and no one ever tells their story.  His study will.
My three weeks in Turku, Finland have been amazing. It's so quiet and peaceful in Turku, a perfect setting to focus and concentrate on my studies. I enjoy walking and exercising, in a very safe, secure and clean Turku.  I look forward to making friends in Turku and making good progress in my doctoral studies.      
Hussein Kebede Ensene, Addis Ababa University
---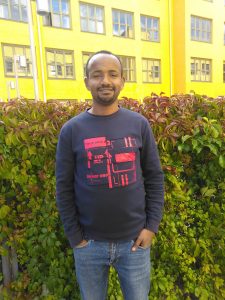 Hussein Kebede Ensene is a doctoral Student at School of law, Addis Ababa University. Hussein received his LL.B from Mekelle University in 2007. In the following years, he studied LL.M in Commercial and Investment law at Jimma University. His areas of research interest include Labour Right, Alternative Dispute Settlement, Competition law and Investment law. Hussein is a Lecturer at school of law, Oromia State University where he served as dean of the school of law for two years. Currently, Hussein is working on his doctoral thesis on "Industrial Harmony in Manufacturing Sector and the Plight of Labour in Ethiopia: Implication for labour administration"
Hussein will be staying at The Institute of Human Right at Åbo Akademi University, in Finland as a researcher for three months on research mobility program under SHUREA project. He describes the institute as
One of finest and excellent research environment, and truly dedicated staff. I also enjoy Turku as it is a city of genuine historical significance and fascinating urban hub.
Jane Enid Nganzi Murungi, University of Nairobi
---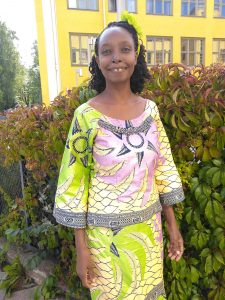 Jane is interested in the interactions between international business law, international economic law, international financial law, law and development and environmental concerns.she also has a budding interest in international refugee and asylum law particularly on the rather emotive question of open borders.
Jane has an LLB from the University of Nairobi and a Post-graduate diploma from the Kenya School of Law. She also has anLLM in Import and Export Law from Potchefstroom University for Christian Higher Education. she has also served as Advocate of the High Court of Kenya. Her doctoral research will look into the way Kenya applies the constitutionally right to a clean environment in respect of the private sector.
I sorely needed an opportunity to research in a well-resourced library and interact with highly qualified academia to help push me forward in my PhD writing process. It was all the more interesting to do that in a country I have never been to since I enjoy touring and traveling. Then, other colleagues spoke highly of their SHUREA mobility experience. This only bolstered my motivation.

The institute staff has been very welcoming and given us a warm ambience indeed. We have had several instances where we talk about our research progress, and are asked what help we may need. I have had a valuable consultation with the professor assigned as my contact person. The weekly meetings to report our progress, and listen to the talk on publishing keeps me focused.
IN DEED…I can share some of my experiences back home. For instance, what I learnt about publishing.
Rudo Chigudu, University of Pretoria
---

Rudo Chigudu is a doctoral candidate at the university of Pretoria in the field of Sexual and Reproductive Rights. She has keen activist and research interests in the nexus between gender, sexuality and race on the African continent. In her approach she holds a critical analysis of power and the ways knowledge is generated, shared and valued. She holds a Master`s degree in Human Rights Law from the University of Pretoria.
Rudo is currently a guest researcher at Åbo Akademi and looks forward to having time to challenge her ideas and engage in focused writing of her thesis. She hopes her decolonial approach to human rights can be challenged and strengthened during her stay and to share her own ideas and experiences with colleagues.
Being in the first two weeks at Åbo Akademi, I already have a strong sense that there will be many exciting debates and conversations. I love the tranquillity of the city and the passion of colleagues in the department and look forward to what many more weeks here will reveal.
SHUREA guest researchers 2017-2018
Rutendo Chinomona, University of Pretoria
---

Rutendo Chinomona is an academic associate at the Centre for Human Rights in the University of Pretoria. Her interests lie in Constitutional Law, Women's Rights, Children's Rights and Education Law. She has a Master`s degree in International Law from the University of Pretoria. Currently studying for a Doctor of Laws (LLD), Rutendo is researching on the justiciability of the right to basic education in Zimbabwe.
The time is ripe to forecast how the courts should adjudicate on the right to basic education, and how strategic litigation will work best to achieve the right to basic education in Zimbabwe.
Rutendo is staying as a guest researcher at Åbo Akademi from August to December 2018. She is particularly looking forward to getting focused time to work on her thesis. The theoretical underpinning of justiciability is of importance to her study, and with the library resources plus the Advanced Human Rights Short Course in December, she hopes to produce a good chapter on it, and get an even better understanding of the right to basic education.
I have only been here for 12 days, but I have enjoyed getting to know the City of Turku, the culture and its people. Turku is scenic and filled with vegetation, which makes for a good walk. I might have walked a greater distance in the past 12 days, than I have in the past 6 months! I have attended the Festival of the Arts and met new friends. I also hope to infect my colleagues and friends with the African laughter that I am so accustomed to.
Nakibuule Gladys Kisekka, Makerere University
---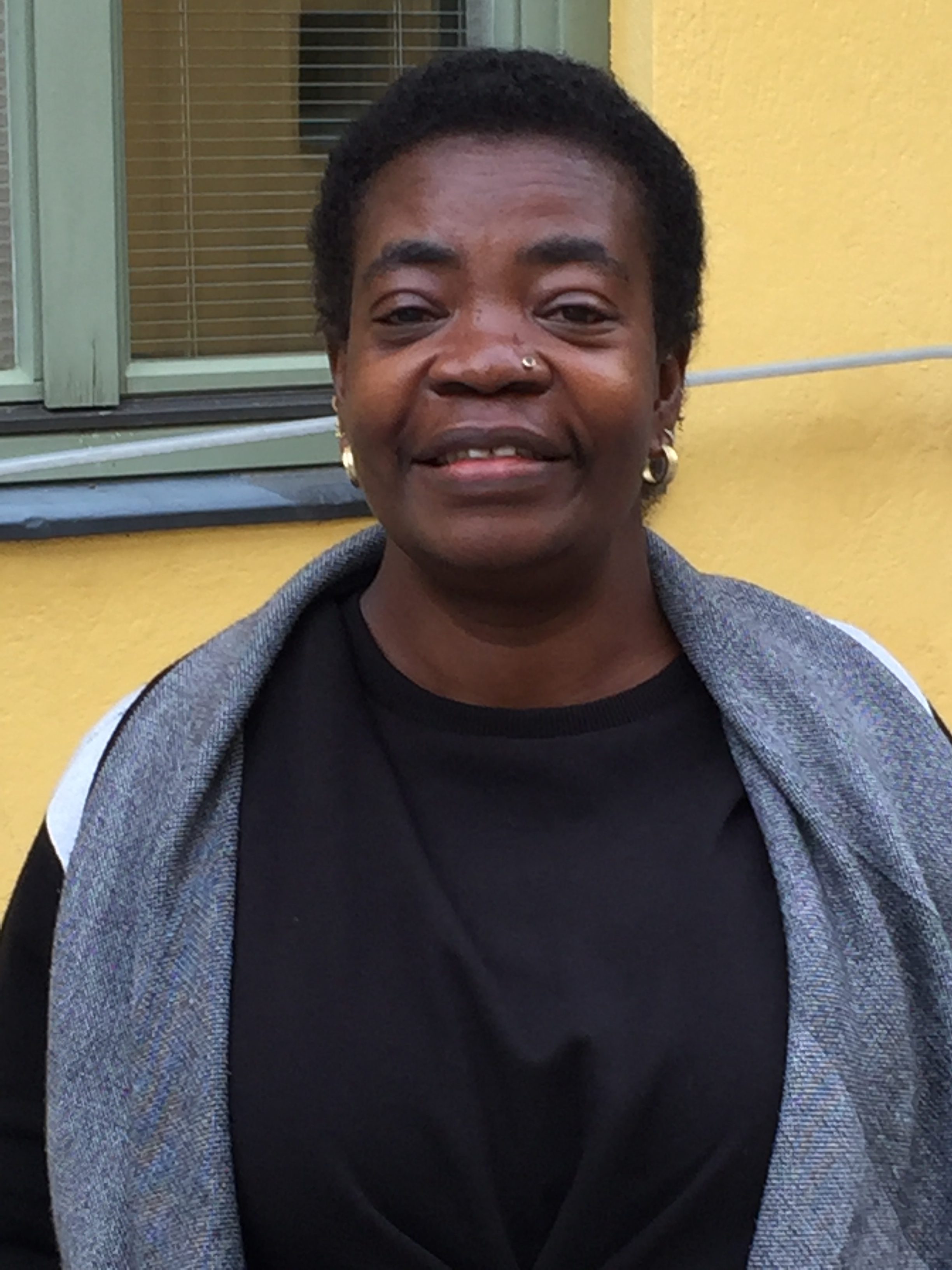 Nakibuule Gladys Kisekka Nakibuule is a lawyer with a Bachelor of Laws (LLB) (Hons) from Makerere University Kampala. She is also an Advocate on the High Court Roll and an International Criminal Court 'Judicial Expert'. She holds a Master of Laws (LL.M) in Public International Law (International Criminal Law specialization) from Leiden University Netherlands and a Masters in Business Administration (MBA) from East and Southern African Management Institute (ESAMI) Arusha. Professionally, Nakibuule has a vast judicial service experience of 26 years and she currently serves as a Registrar of the Research and Law Reporting department of the Judicial Training Institute (JTI), Uganda, which is a Judiciary Institution charged with judicial capacity enhancement training and research.
Gladys works on her human rights doctorate research at School of Law, Makerere University. The SHUREA Mobility Scholarship for the autumn term August to December 2018 at the Åbo Akademi University gives her a chance to take some time off, away from her hectic work schedule to concentrate on her doctoral research.
The exclusive concentration has and I believe will further assist me to conceptualise my study on the right to a fair trial that my study interrogates. Not only because of the extremely advanced high technique library facilities available under the school's internet facilities, but also because I am supported financially while strictly in an academic environment. Currently, as a civil servant, it would have been hard to break even conducting a doctrinal study, amidst my family responsibilities. A balance which, would have delayed the completion of my study.
Gladys's research is entitled An accused's self-conviction to end trial? Plea bargaining and the right to a fair hearing in Uganda. The study is founded in a legal doctrinal research of the human right to a fair trial as a normative right. It maps out the normative content of the right to a speedy trial within the context of the right to a fair hearing at the international, regional, and domestic levels.
Kidus Meskele Ashine, Addis Ababa University
---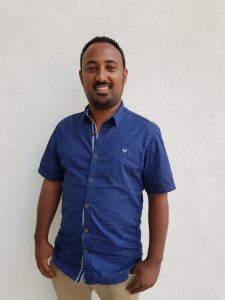 Kidus Meskele Ashine, an Ethiopian, holds an LL.M in human rights law from Addis Ababa University (2011). He has served as dean and coordinator for Research and Community Services at school of law of Wolaita Sodo University in Ethiopia, as postgraduate program coordinator and as associate professor for Master's program in Criminal Justice and Human Rights of the School.
In the course of his scholarly work, Kidus has developed a deep interest for human rights. Currently, he pursues a PhD in law at the Addis Ababa University, School of Law. He is particularly interested in promoting the rights of vulnerable groups and the focus of his PhD dissertation is "Constraints to Justice against Rape and Sexual Assault Faced by Girls and Womenin Ethiopia". Kidus remains convinced that the promotion of human rights is one of the key tools to address discrimination issues facing women.
Promoting women rights requires not only adoption of legal frameworks recognizing the rights but also dealing with prevailing norms and cultures of a society that intersect with the rights.
Kidus decided to apply for a SHUREA mobility grant to enhance his prospective career and to deepen his knowledge of women's rights and of concepts of vulnerability, intersectionality and inequality. Very important for him is also the chance to get to know the academic and local culture at the Åbo Akademi University and in Turku, Finland.
The Shurea Project offers a unique opportunity for human rights educators like me to acquire practical tools through courses such as the "Law and Development Research Network PhD course 2018 – Resilience and Equality: Questions for the North and the South".
Mercy Deche, University of Nairobi
---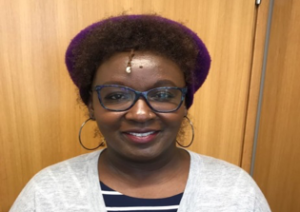 Mercy Deche is a PhD Candidate at the University of Nairobi where she also lectures. She studied her undergraduate law degree in the same University and subsequently obtained her LLM from the University of London with a specialization in Family Law. Her core focus is on the rights of victims of Sexual and Gender Based Violence. She is a gazetted pro bono Special Prosecutor for Sexual and Gender based Violence Offences in Kenya. Her Doctoral research thesis is entitled: Legal Responses to Intra-Familial Child Sexual Abuse in Kenya: A Case for Restorative Justice. The research goes into the uncharted waters of applying restorative justice to child incest cases:
The criminal justice process in Kenya responds to intra-familial child sexual abuse (hereinafter also referred to as IFCSA) without due regard to the specificity of the impact on the victim. The case of a victim sexually abused by her own father or any other close relative is processed under the same framework as that of another victim sexually abused by a total stranger. The underlying philosophy guiding the legal response in both scenarios is based on two hard line stances: First is the imposition of longer and stiffer custodial sentences on the perpetrator in proportion to the age of the victim. Second is the absolute ousting of any opportunity for a negotiated conclusion of sexual offences. In its present state therefore, the criminal justice process is not responsive to the unique needs and interest of the victim of IFCSA.
Mercy considers the opportunity given by SHUREA as extremely timely.
I am on the last leg of my doctoral research. Since I came here, I have managed to write and submit the first draft of my final chapter to my supervisors. I have also submitted a journal article for publication and am working on the second one. The progress has largely been facilitated by the conducive study atmosphere at Shurea, closer interaction with a pool of people with the same goal and the availability of library resources. My goal is to complete writing my thesis and the two journal articles by the time I leave this place. I am in the right environment therefore it is achievable.
Mr. Samson Alosa, University of Nairobi
---

Samson Alosa is a Lecturer and a PhD Candidate at the School of Law, University of Nairobi. He holds a Master's of law Degree from the University of Dar es Salaam Tanzania. His academic interests are largely in the areas of constitutional law, human rights, equality, disability rights, and administrative law. His doctoral thesis is titled 'The right to legal capacity for person with psychosocial disability in Kenya'. His doctoral research will borrow best practices from Finland, Ireland and South Africa so as to inform the recommendation for legislative and policy reforms in Kenya.
My thesis seeks to explore the extent to which persons with psychosocial disability can effectively be supported to realize their right to legal capacity as provided under article 12(2) and (3) of the Convention on the Right of Persons with Disability (CRPD). The research seeks to ascertain the extent to which Kenya has operationalized article 12 of the CRPD through a legislative, policy and institutional framework so as to guarantee the entitlement to equality as provided in Article 27 of the Kenyan constitution and the CRPD. I also seek to investigate whether there are existing structures guiding supported decision making for persons with psychosocial disability and the extent to which such processes have either hindered or aided the exercise of legal capacity.
Samson found his SHUREA research stay at the Åbo Akademi University to be productive:
Other than the availability of a well stocked library and sufficient online resources subscribed to by the institute, the environment is quiet and conducive for research and learning.  The benefit of the research stay is evidenced by the fact on arrival I was only armed with a topic and a concept note but with time and under the guidance of the local research contact person, I have been able to develop a full proposal. In addition, I have had the benefit of attending a number of research meetings and seminars organised by the institute. More importantly, I was fortunate enough to be present during a doctoral defence where the lessons learned were immense. Indeed, I am indebted to SHUREA and the Institute for Human Rights at the Åbo Akademi University for the opportunity and hospitality.
Mr. Benson Tusasirwe, Makerere University
---

Mr. Tapiwa Mamhare, University of Pretoria
---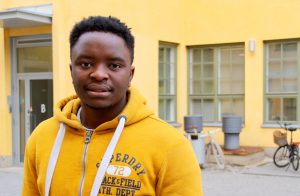 Tapiwa Mamhare is a researcher at the Centre for Human Rights, University of Pretoria. He holds a Master's of Law in Human Rights and Democratisation in Africa (LLM) from the University of Pretoria and a Bachelor of Laws (Honours) Degree (LLB) from the University of Zimbabwe. He has research interests in the African human rights system, children's rights and gender studies. His research project focuses on advancing the rights of intersex persons in Africa through engaging the African Commission on Human and Peoples' Rights (African Commission).
Using action-research methodology, my project is focusing on exploring ways of engaging the African Commission to influence legislative and policy changes on the rights of intersex persons in African countries. There is a dearth in legislation protecting the rights of intersex persons in African countries and this is contributing to the human rights violations against this vulnerable group. My project involves the affected communities and practical participation in the sessions of the African Commission.
Tapiwa is staying as a SHUREA guest researcher at the Åbo Akademi University Institute for Human Rights from September to December 2017.
Participating as a guest researcher at the Institute for Human Rights is something that I would strongly recommend for researchers within the network or aspiring researchers. The library is quite resourceful with almost all the relevant materials for all human rights thematic areas. You meet and interact with knowledgable professors and researchers who are more than willing to assist. During my stay I participated in a number of research seminars and a short course run by the Institute for Human Rights. Besides academics the city of Turku has lovely people and a serene environment for one to reflect on life!
Mr. Abdulkader Mohammed Yusuf, Addis Ababa University
---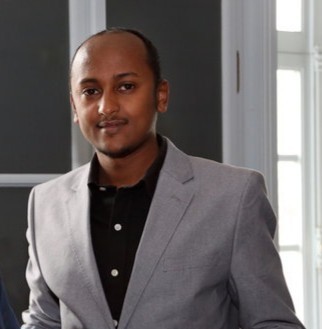 Abdulkader M Yusuf is a part-time lecturer at Addis Ababa University, Ethiopia. His research interests include human rights, international trade and environmental law. Currently he is doing his PhD at Addis Ababa University on Human Rights Imperatives to Promote Access to Medicines in Ethiopia.
Over half the population in the developing world do not have access to medicines and, as a result, an estimated 10 million people die every year. Ethiopia is one of the countries with a huge access gap. Although there are other actors, primary responsibility for the promotion and protection of human rights, and in this case, access to medicines rests with the State, which consists of obligations to respect, protect and fulfil. Ethiopia is, therefore, under obligation to put in place the necessary legislative framework (along with administrative and other measures) with a view to promoting access to medicines.
In his study, Abdulkader uses State obligations and the role of law as key elements of the analytical framework in promoting access to medicines.
The argument is, although some aspects of promoting access to medicines are resource-dependent, there are ample opportunities for the State to promote access to medicines within the obligation to respect and protect.
Abdulkader tells that the research visit at Åbo Akademi was helpful in changing the course of his study.
I had an unforgettable time at the Institute for Human Rights at Abo Akademi. The office offers an ideal environment to work in. The library is home to all relevant materials in the area, which, along with the online resources, is ideal for any researcher. Everybody at the Institute is very friendly and always ready to help. I was very much impressed in the way the PhD seminars are organized. I also had the pleasure of presenting my premature proposal at one of the seminars, which was very instrumental in shaping how the study turn out. A supervisor is assigned for candidates and I was lucky to have Viljam as my supervisor, who was helpful throughout my stay at the Institute.