Minority Seminar 2020: Curriculums for Social Justice
Confirmed keynote speakers at the seminar are:
Vanessa de Oliveira Andreotti, University of British Columbia, Canada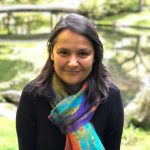 Vanessa de Oliveira Andreotti holds a Canada Research Chair in Race, Inequalities and Global Change, at the Department of Educational Studies, University of British Columbia in Vancouver, Canada.  She has extensive experience working across sectors internationally in areas of education related to global justice, sustainability, community engagement, Indigenous knowledge systems and internationalization. Her research focuses on analyses of historical and systemic patterns of reproduction of knowledge and inequalities and how these mobilize global imaginaries that limit or enable different possibilities for (co)existence and global change. She is currently directing research projects and teaching initiatives related to social innovation oriented towards decolonial futures (decolonialfutures.net and blogs.ubc.ca/earthcare).
Title: Beyond Inclusion: Gesturing Towards Decolonial Futures
Abstract: Addressing global justice in education is complex and multi-faceted: what if the systems that create our sense of prosperity and that give us hope, enjoyment and a sense of safety are both inherently violent and unsustainable? Facing the magnitude of the task of enabling a world without violent and unsustainable relations requires more than a change of values, narratives, convictions or protocols: it requires an interruption of conscious and unconscious harmful desires hidden behind promises of entitlements and securities that people hold on to, particularly when they are afraid of pain, loss, scarcity and belittlement. This presentation offers a snapshot of the work of the arts/research collective "Gesturing Towards Decolonial Futures", which addresses these questions and focuses on enabling healthier possibilities of (co)existence that are viable, but are unthinkable/unimaginable within our dominant frames of reference.
Audrey Bryan, Dublin City University, Ireland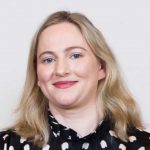 Audrey Bryan is an Associate Professor of Sociology in the School of Human Development at Dublin City University's Institute of Education (DCU IoE). She is also a Research Associate of the Centre for Human Rights and Citizenship Education, the DCU Anti-Bullying Centre and the Centre for Educational Disadvantage, also at DCU. She has published nationally and internationally in the areas of climate change education, gender and sexuality studies, racism and anti-racism and global citizenship education. She is currently working on a manuscript about the role of emotion in social justice education to be published by Routledge in 2021.
Title: Affective Pedagogies: The Role of Emotion in Social Justice Education
Abstract: This paper advances a conceptual framework through which to explore the centrality of feeling, emotion and affect in social justice education. More specifically, it examines the role that emotion plays in teaching and learning about some of most critical challenges and social injustices facing the world today, including global poverty, racialized systems of oppression, climate catastrophe and the global refugee crisis. While the political consequences of more established emotions such as fear and hate of the Other is well-documented, evolving global trends such as the climate and contemporary global refugee crises are giving way to new forms of trauma, guilt, fear, despair and helplessness as well as indifference and denial. Because emotion has until recently been largely neglected in education, how learners affect and are affected by education remains under-explored. Conceptualising learners as feeling-thinking beings, I make the case for foregrounding emotion in social justice related teaching, and suggest that coming to a deeper understanding of how learners feel about various social injustices – as well as how they actively negotiate, contest and interpret them – is a necessary starting point for effective social justice education. Central to this is a consideration of the pedagogical challenges associated enabling learners to think more deeply about their own involvement in, and connection to, both past and present social injustices in order to derive new ways of seeing, and being in, the world.
Nancy Commins, University of Colorado, Denver, USA, and Kara Mitchell Viesca, University of Nebraska, Lincoln, USA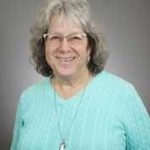 Dr. Nancy L. Commins has worked with students from diverse linguistic and cultural backgrounds in a variety of capacities over the past four decades.  Her roles have included classroom teacher, university professor, program director, school district administrator and independent consultant assisting schools and districts in their efforts to improve instruction for multilingual learners. Currently she is a Clinical Professor Emeritus at the University of Colorado Denver, School of Education and Human Development where she helped to lead the teacher education program representing Culturally and Linguistically Diverse Education. She is co-author of two books Linguistic Diversity and Teaching (Lawrence Erlbaum) and Restructuring Schools for Linguistic Diversity: Linking Decision Making to Effective Programs (Teachers College Press). She is co-editor along with Kara Viesca and Svenja Hammer of a recent volume from Routledge "Teaching content and language in the multilingual classroom: International research in policy, perspectives, preparation, and practice.  Nancy spent the 2011-2012 academic year as the University of Turku Fulbright Scholar and has been a Visiting Professor /Senior Fellow in the Faculty of Teacher Education ever since. She has conducted research related to the preparation of teachers to work in increasingly diverse linguistic and cultural contexts. She was also the lead developer of professional development for the DivEd project which was funded by the Finnish Ministry of Education and Culture, aimed at reforming teacher preparation to better align with the new national curriculum.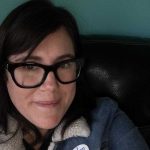 Kara Mitchell Viesca, PhD, is an Associate Professor of Teaching, Learning and Teacher Education at the University of Nebraska Lincoln. Her scholarship focuses on advancing equity in the policy and practice of educator development, particularly for teachers of multilingual learners. She has lead multiple large funded projects focused on preparing general education content teachers to work with multilingual students and has also engaged in international research examining the pedagogical practices of content teachers working with multilingual students in four different countries (Finland, Germany, US, and UK). Her work has been published in a variety of academic outlets including Review of Research in Education, Bilingual Research Journal, and Teaching and Teacher Education. She is also a co-editor with Svenja Hammer and Nancy Commins of the recently released edited volume titled, Teaching Content and Language in the Multilingual Classroom: International Research in Policy, Perspectives, Preparation, and Practice from Routledge.
Title: Humanizing Pedagogies in Working With Multilingual Learners
Abstract:  Informed by research from Indigenous scholars (e.g., Kimmerer, 2013; Simpson, 2017) and Scholars of Color (e.g., Ladson-Billings, 1995; Paris, 2012), we argue for engaging in humanizing pedagogies to work successfully with multilingual students. We suggest that some of the common cultural and pedagogical practices currently advocated for working with multilingual learners fall into what we call "evasion pedagogies." While often well intentioned, evasion practices do not call out the fundamental structural inequities characteristic of marginalization, and thus limit humanizing work with diverse populations of students, particularly multilingual learners. Part of moving away from evasion pedagogies towards humanizing pedagogies requires attention to and an embrace of various complexities in teaching, learning and the interactions between the two. Recent research (Viesca. et al., 2019) illustrates how these complexities can be thoughtfully accounted for with regards to context, orientations and pedagogy. This research suggests that teachers must deeply understand the external realities that affect their students, examine their attitudes towards their students and how they can act to disrupt these inequities to frame their pedagogical practices. We contend that a variety of practical approaches to both teacher development and working with multilingual students can impactfully humanize everyone involved in a variety of teaching and learning processes.
Pigga Keskitalo, University of Lapland, Finland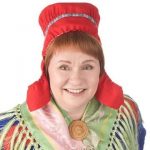 Pigga Keskitalo is a Doctor of Education who works as a university researcher at the University of Lapland in research and development projects. Her research expertise is Sámi education and Sámi language teaching. Formerly, she worked for 20 years in Norway at the Sámi University of Applied Sciences in a Sámi teacher education. She is involved in an ongoing research project funded by the Finnish Academy, which explores Sámi language distance education. Moreover, she participates in projects that concern Sámi education at different levels on topics such as digital education, diversity in education, research ethics and, citizenship and culturally meaningful learning paths and materials. In her PhD, she studied the Sámi curriculum in Norway and its implementation in Sámi schools. Her latest publication is Indigenous Postgraduate Education – Intercultural Perspectives published with IAP and co-edited with Karen Trimmer and Debra Hoven (2020).
Title: What Can We Learn From Sámi Education?
Abstract: In my presentation, I will describe the long path of Sámi education from church measures until today's school practices. Cultural colonialism, assimilation, accepting the linguistic and cultural needs, revitalisation, and regularization of equity and education are issues that describe the Sámi education development. I will also present key research and what needs to be done in the near future to be able to build a healthy future for Sámi children and youth. In addition, I will present what mainstream education has to learn from Sámi education.
Mariana Souto-Manning, Teachers College, Columbia University, USA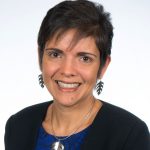 Professor Mariana Souto-Manning (Teachers College, Columbia University) is Director of the Doctoral Program in Curriculum and Teaching and Director of the Early Childhood Education and Early Childhood Special Education Programs. She holds additional academic appointments at the University of Iceland and King's College London (2017-2020). Professor Souto-Manning is Founding Co-Director of the Center for Innovation in Teacher Education and Development (CITED).  From a critical perspective, her research examines inequities and injustices in early childhood teaching and teacher education, (re)centering methodologies and pedagogies on the lives, values, and experiences of intersectionally minoritized people of color. As she problematizes issues of colonization, assimilation, and oppression in schooling and society, she critically examines theoretical and methodological issues and dilemmas of doing research with communities of color, considering questions such as "critical for whom?" and "according to whom?" She has published ten books, including the 2016 winner of the American Educational Studies Association Critics' Choice Award, Reading, Writing, and Talk: Inclusive Teaching Strategies for Diverse Learners, K-2 (with Jessica Martell). In addition to books and book chapters, she has authored and co-authored over seventy peer-reviewed articles in journals such as the Journal of Teacher Education, Research in the Teaching of English, Teaching and Teacher Education, and Teachers College Record. She has received a number of research awards, including the 2011 American Educational Research Association Division K Innovations in Research on Diversity in Teacher Education Award and the 2017 AERA Teaching and Teacher Education (Division K) Mid-Career Award. 
Title: On the Abolition of Belonging as Property and its Politics of Exclusion: Toward Justice for Immigrant Children and Children of Immigrants of Color
Abstract: Belonging deeply impacts young children's social, emotional, and psychological development, being linked to self-concept, self-esteem, and identity. As such, belonging must be regarded as an undeniable right of all children. Due to the longstanding subjugation of intersectionally-minoritized individuals and the importance of belonging, in this talk, Professor Mariana Souto-Manning maps the relationship between majoritarian conceptualizations of belonging and young immigrant children of color. After unveiling how belonging is marked by a politics of exclusion, she employs critical race methodology to center the lived experiences of immigrants of color, offering insights for the pursuit of justice in and through belonging.
Greg Wiggan, University of North Carolina, Charlotte, USA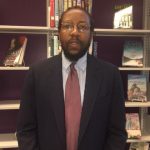 Greg Wiggan is an Associate Professor of Urban Education, Adjunct Associate Professor of Sociology, and Affiliate Faculty Member of Africana Studies at the University of North Carolina at Charlotte (UNCC). His research addresses world history [Caribbean Studies], history of education, urban education, and urban sociology in the context of school processes that promote high achievement among underserved minority student populations. In doing so, his research also examines the broader connections between the history of urbanization, globalization processes, and the internationalization of education [comparative education] in urban schools. He has completed over 90 publications, inclusive of over 27 books. His academic and critical literacy books include: Global Issues in Education: Pedagogy, Policy, Practice, and the Minority Experience; Curriculum Violence: America's new Civil Rights Issue; Education in a Strange Land: Globalization, Urbanization, and Urban Schools –The Social and Educational Implications of the Geopolitical Economy; Education for the New Frontier: Race, Education and Triumph in Jim Crow America 1867-1945; Following the Northern Star: Caribbean Identities and Education in North American Schools; Unshackled: Education for Freedom, Student achievement, and Personal emancipation; In Search of a Canon: European History and the Imperialist State; Last of the Black Titans: The role of Historically Black Colleges and University in the 21st Century; and Dreaming of a Place called Home: Local and International Perspectives on Teacher Education and School Diversity; The day racism died; among others. His books are held in colleges, universities, and libraries in over 30 different countries. He was named 2015 recipient of UNCC's College of Education Award for Excellence in Teaching and College of Education Diversity Award.
Title: Nurturing Minority Student Success: Disrupting Curricula and Pedagogical Violence While Promoting High Achievement
Abstract: Curricula and pedagogical violence occurs when academic programs and pedagogical processes are manipulated in ways that compromise the intellectual and psychological well-being of learners. In this sense, curricular omissions and falsification must be disrupted with inclusive multicultural and social justice oriented practices. As such, while there has been a great deal of attention on minority underachievement, less is known about high performing urban schools and processes that promote minority student success. The African proverb is precise, it does take an entire village. However, the village must become whole, inclusive, committed, and culturally responsive to promote students' growth and development.